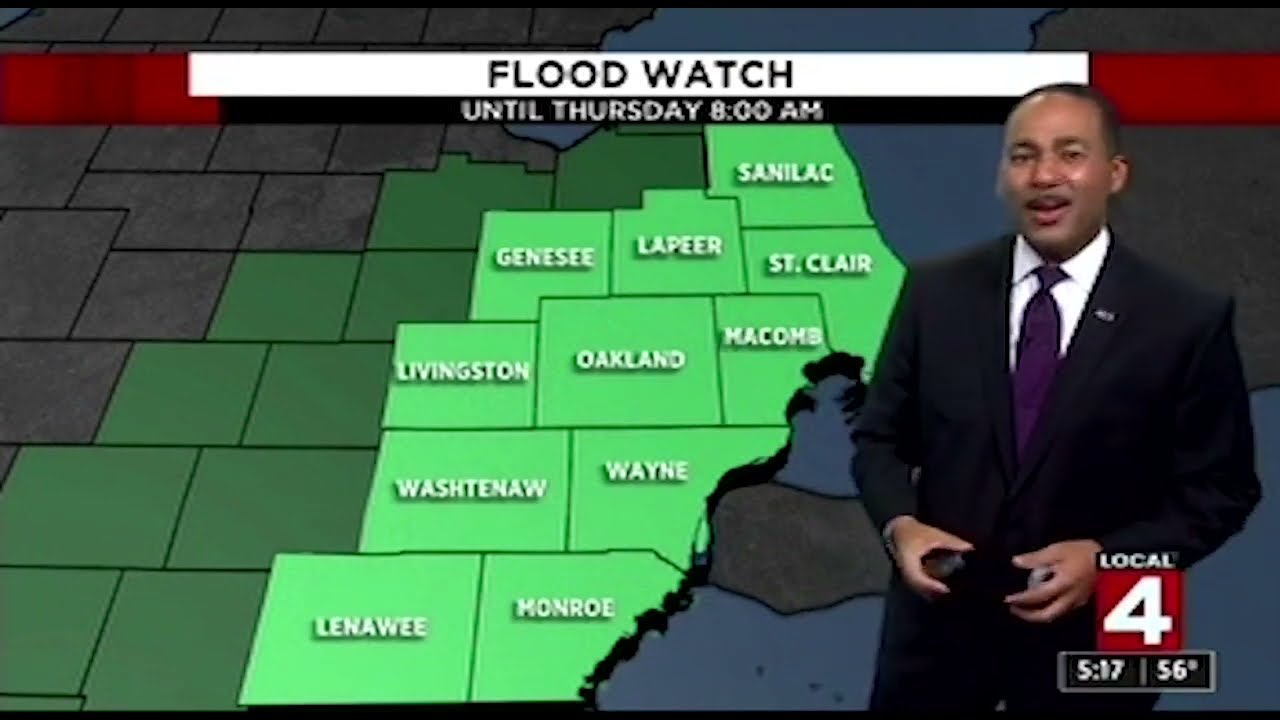 Andrew Humphrey loved snow days, math and science as a child, which led him to meteorology -- what he considers his calling.
The TV meteorologist cares deeply about the communities he has served for more than a decade. His goal every time he delivers a weather forecast is to help viewers prepare for their day and remain safe. In fact, local boating organizations check in with him before planning events.
Considered a role model for metro Detroit children, nonprofits frequently invite Andrew to serve as an emcee or speaker at community events. He also regularly visits schools, in person and virtually, to share the joys of science and math with young students.
WDIV Local 4 Detroit
Meteorologist, Reporter and Station Scientist
WUPW Fox Toledo
Chief Meteorologist
CNN, CNN International
Meteorologist
WTTG Fox DC
Meteorologist
NBC Europe, CNBC Europe
Meteorologist
WRC NBC Washington
Meteorologist
Qualifications and experience
Andrew currently serves as a meteorologist and station scientist at Detroit's #1 news station, WDIV Local 4, an NBC affiliate. His background includes severe weather, environmental and science news reports for live and packaged broadcasts, regular weekly franchise segments, and weather forecasting for online platforms. The AMS certified broadcast meteorologist (CBM) routinely produces his own graphics, using a variety of graphics systems. He previously served as a weather forecaster at NBC affiliate WRC and FOX affiliate WTTG in Washington, and garnered international experience at CNN and CNNI in Atlanta and NBC Europe in London.
Before his broadcast career, Andrew served as a research scientist at the National Weather Service, studying synoptic meteorology and the effect of jet streaks. While still in school, he interned at the Biospheric and Planetary Sciences branches of the NASA Goddard Space Flight Center and at the National Oceanic and Atmospheric Administration's National Center for Environmental Prediction, studying gravity waves, deforestation, climate change and the environment.
Professional achievements
Andrew is the recipient of an Emmy award for weather anchoring from the Michigan Chapter of the National Academy of Television Arts and Sciences, the Spirit of Detroit Award from the Detroit City Council, and the Community Service Award from the National Association of Black Journalists.
He is the first and only Detroit meteorologist with two degrees in meteorology and the first and only broadcast meteorologist in America and the world with a degree in meteorology from MIT.
He holds a bachelor's degree in meteorology from the School of Climate and Space Science and Engineering at the University of Michigan Ann Arbor and a master's degree in meteorology from the Massachusetts Institute of Technology, where he wrote his thesis on "The Behavior of the Total Mass of the Atmosphere."